THE ESSENTIAL FACE OIL
Our lowest price 1-30 days before price reduction:
Previous lowest price
Our lowest price 1-30 days before price reduction:
NOTE. The price is the lowest price applied for the product 1-30 days before the current price reduction was implemented. The exception is if gradual reductions have been made, then the lowest price 1-30 days before the first price reduction is shown.
Moisturizing
,
Dewy
,
Non-sticky
This non-sticky face oil is enriched with several oils, for example Canola oil and macadamia integrifolia seed oil. The facial oil is easily absorbed into your skin and instantly improves skin moisturization with a radiant and soft finish. Your skin becomes nourished and supple after application.
Rich texture

Non sticky

Softening

Moisturizing

Radiance

Non-comedogenic


Vegan


VITAMIN E
Vitamin E is a nutrient with antioxidant properties. It assists in various kinds of cellular restoration from sun damage.
CANOLA OIL
Canola oil contains a high level of essential fatty acids, which moisturize the skin and enhance the strength of skin tissue. It's also rich in Vitamin K, which helps keep the skin supple and smooth. Lastly, it also contain linoleic acid, which forms a barrier on the skin to keep moisture from escaping.
Country of origin: France
Because oil is the heaviest, or most dense product in your routine, it's able to penetrate your moisturizer allowing it to reach your skin. If you want to really amp up the moisture, apply your oil after applying moisturizer onto damp skin or add a few drops in your favorite moisturizer.
30 ml / 1 fl. oz.

Ethylhexyl Palmitate, Canola Oil, Macadamia Integrifolia Seed Oil, Parfum, Helianthus Annuus Seed Oil, Tocopherol, Citric Acid
Included in these kits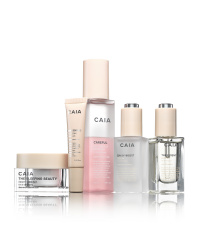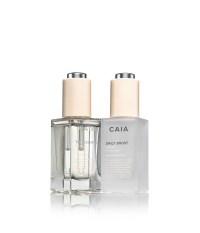 Recommended products