ULTIMATE HYDRATION TONER
Our lowest price 1-30 days before price reduction:
Previous lowest price
Our lowest price 1-30 days before price reduction:
NOTE. The price is the lowest price applied for the product 1-30 days before the current price reduction was implemented. The exception is if gradual reductions have been made, then the lowest price 1-30 days before the first price reduction is shown.
Dewy
,
Hydrating
,
Soothing
This toner has everything to keep your skin hydrated during the day. It is an essential step in any skincare routine to be used after cleansing. Ultimate Hydration Toner contain Hyaluronic Acid, which hydrates the skin and balances its natural pH balance. This toner is suitable for normal skin.
PANTHENOL
A moisturising ingredient that boosts cell production, leaving you with a smoother and softer complexion.


HYALURONIC ACID
Hyaluronic acid has restorative properties and can increase the skin's moisture level, soothe the skin, and help retain moisture. It can hold up to 1,000 times its own weight in water, making it an optimal moisturiser for all skin types. From the age of 25, the body's own production of hyaluronic acid decreases, which means that we need outside sources of replenishment. Hyaluronic Acid gives the skin a natural glow.
Country of origin: France
Gently pat the product onto the face and neck or apply with a cotton pad. The toner is applied after you have cleansed the skin, to prepare it before applying the rest of your skincare routine.
AQUA, PROPYLENE GLYCOL, GLYCERIN, POLYSORBATE 20, SODIUM HYALURONATE, PANTHENOL, PEG-40 HYDROGENATED CASTOR OIL, CITRIC ACID, SODIUM HYDROXIDE, HYDROXYETHYLCELLULOSE, SODIUM BENZOATE, TETRASODIUM EDTA, SODIUM NITRATE, CAPRYLYL GLYCOL, PHENOXYETHANOL, PARFUM, CI 14700
Included in these kits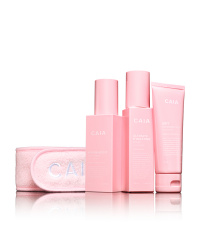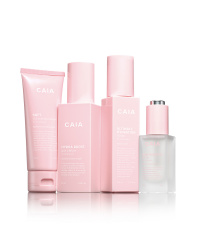 Recommended products