DAILY BOOST SERUM
Our lowest price 1-30 days before price reduction:
Previous lowest price
Our lowest price 1-30 days before price reduction:
NOTE. The price is the lowest price applied for the product 1-30 days before the current price reduction was implemented. The exception is if gradual reductions have been made, then the lowest price 1-30 days before the first price reduction is shown.
This transparent and comforting serum is lightweight and absorbs easily into your skin. It provides a comfortable film on your skin and leaves your skin soft and hydrated for the whole day. Thanks to its composition, it helps to promote suppleness, smoothness and hydration.
Extra hydration

Light texture

Gel formula

Softening

Vegan

HYALURONIC ACID
Is the key to instantly plumping fine lines and making skin look glowy. Hyaluronic acid (HA) is a sugar found naturally in our skin that holds water and helps keep it hydrated and plump.
PEPTIDES
Peptides are amino acids that are the building blocks of certain proteins needed by the skin, like collagen and elastin. Using a serum or moisturizer that contains peptides can lead to firmer, younger-looking skin, and maybe even fewer breakouts.
Country of origin: France
Apply the serum on your skin after cleansing and applying your toner. Use your fingertips, pat the serum into your skin, then smooth outward. Resist the temptation of massaging, and let the formula absorb on its own.
30 ml / 1 fl. oz.



AQUA, PROPANEDIOL, PENTYLENE GLYCOL, GLYCERIN, SODIUM HYALURONATE, HYALURONIC ACID, SODIUM BENZOATE, CARBOMER, SODIUM LACTATE, SODIUM PHYTATE, SODIUM HYDROXIDE, TAPIOCA STARCH, BUTYLENE GLYCOL, PHENOXYETHANOL, CAPRYLYL GLYCOL, 1,2-HEXANEDIOL, POLYSORBATE 20, PALMITOYL TRIPEPTIDE-1, PALMITOYL TETRAPEPTIDE-7
Included in these kits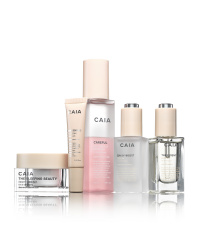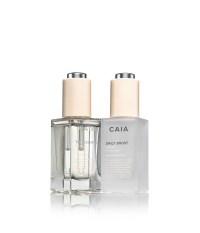 Recommended products