ACTIVATING SERUM
Our lowest price 1-30 days before price reduction:
Previous lowest price
Our lowest price 1-30 days before price reduction:
NOTE. The price is the lowest price applied for the product 1-30 days before the current price reduction was implemented. The exception is if gradual reductions have been made, then the lowest price 1-30 days before the first price reduction is shown.
Hydrating
,
Pore tightening
,
Regulate sebum production
This transparent fluid texture is enriched with different active ingredients which help to promote moisturization and to soften pore blemish appearance. The serum smooths your skin with a mattifying and tightening effect.
Pore tightening

Improve uneven skin tone

Reduce sebum production

Moisturizing

Vegan

Oil controlling

Non comedogenic

GLYCOLIC ACID
Glycolic acid is a skin care ingredient that is both an alpha hydroxy acid (AHA) and humectant and is widely used for anti-aging, hyperpigmentation, dryness and acne. Considered the golden standard of AHAs, glycolic acid is a keratolytic, meaning it exfoliates dead skin cells from the skin's surface.
NIACINAMIDE
Also known as vitamin B3 and nicotinamide, niacinamide is a water-soluble vitamin that works with the natural substances in your skin to help visibly minimize enlarged pores, improve uneven skin tone, diminish dullness, and strengthen a weakened surface.
Country of origin: France
Apply the serum on your skin after cleansing and applying your toner. Use your fingertips, pat the serum into your skin, then smooth outward. Resist the temptation of massaging, and let the formula absorb on its own.
30 ml / 1 fl. oz.



AQUA, NIACINAMIDE, PROPANEDIOL, PENTYLENE GLYCOL, SODIUM HYALURONATE, HYALURONIC ACID, GLYCERIN, PANTHENOL, CARBOMER, GLYCOLIC ACID, BIOTIN, PEG-60 ALMOND GLYCERIDES, SODIUM HYDROXIDE, NORDIHYDROGUAIARETIC ACID, OLEANOLIC ACID, SODIUM PHYTATE, SODIUM CITRATE, SODIUM BENZOATE, SODIUM METABISULFITE, CITRIC ACID, BUTYLENE GLYCOL, CAPRYLYL GLYCOL, PHENOXYETHANOL, BISABOLOL, PARFUM
Included in these kits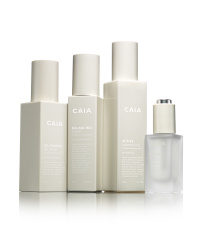 Serum, Cleanser, Toner & Day Cream - Oily/Combination Skin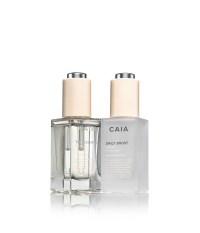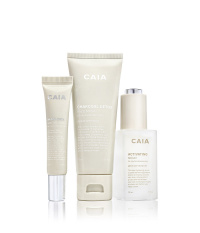 Recommended products