ACTIVE CLEANSING GEL
Our lowest price 1-30 days before price reduction:
Previous lowest price
Our lowest price 1-30 days before price reduction:
NOTE. The price is the lowest price applied for the product 1-30 days before the current price reduction was implemented. The exception is if gradual reductions have been made, then the lowest price 1-30 days before the first price reduction is shown.
Balancing
,
Gentle
,
Non-comedogenic
This oil controlling cleanser quickly dissolves makeup, removes impurities and excess oil while refining your skin's normal balance. Active Cleansing Gel is enriched with PHA, Niacinamide and Glycerin that leaves your skin feeling smooth, balanced and helps to prevent dryness. It has a gel-like texture that transforms into a rich foam when in contact with water. This cleanser is suitable for oily and combination skin.
NIACINAMIDE
Also known as vitamin B3, niacinamide is a unique skin-restoring ingredient that offers the skin a host of benefits. It is best known for its ability to visibly reduce enlarged pores and improve uneven skin tone. It also strengthens a weakened skin barrier.


PHA
Repairs and exfoliates the skin from dead skin cells. PHA works on all skin types but has a particularly good effect on oily or acne-prone skin.
Country of origin: France
Apply your cleanser on damp skin and massage with fingertips until creating a rich foam. Rinse with lukewarm water and pat dry.
AQUA, GLYCERIN, SODIUM COCOYL GLUTAMATE, GLUCONOLACTONE, COCAMIDOPROPYL BETAINE, NIACINAMIDE, SODIUM CITRATE, XANTHAN GUM, SODIUM HYDROXIDE, PROPANEDIOL, GLYCOLIC ACID, SODIUM COCOYL ALANINATE, CAPRYLYL GLYCOL, CITRIC ACID, SODIUM CHLORIDE, PARFUM
Included in these kits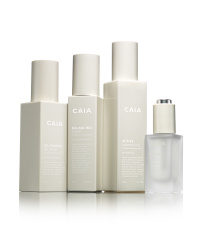 Serum, Cleanser, Toner & Day Cream - Oily/Combination Skin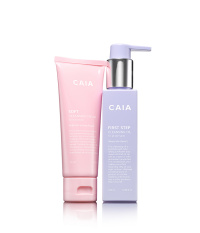 Recommended products