DEW BOOSTER SERUM
Our lowest price 1-30 days before price reduction:
Previous lowest price
Our lowest price 1-30 days before price reduction:
NOTE. The price is the lowest price applied for the product 1-30 days before the current price reduction was implemented. The exception is if gradual reductions have been made, then the lowest price 1-30 days before the first price reduction is shown.
Moisturizing
,
Dewy
,
Soothing
This transparent, moisture boosting gel-serum is suitable for face and neck. Enriched with anti-age and moisturizing ingredients, it helps to improve suppleness of the skin and promote the softening of fine lines. Your skin will feel hydrated, nourished and dewy with a calming effect.
Hydrating

Moisture

Calming

Dewy

Gel formulation

Vegan

PANTHENOL
It helps promote the renewal of surface skin cells for a smoother skin. It helps to comfort suppleness of the skin. Mainly as a moisturizing ingredient, panthenol hydrates the skin. As a humectant, it attracts moisture to the skin and holds water in the skin, allowing the skin to produce moisture and hydrate from within.
HYALURONIC ACID
Is the key to instantly plumping fine lines and making skin look glowy. Hyaluronic acid (HA) is a sugar found naturally in our skin that holds water and helps keep it hydrated and plump.
Country of origin: France
Apply the serum on your skin after cleansing and applying your toner. Use your fingertips, pat the serum into your skin, then smooth outward. Resist the temptation of massaging, and let the formula absorb on its own.
AQUA, PROPANEDIOL, GLYCERIN, SODIUM HYALURONATE, PANTHENOL, TAPIOCA STARCH, HYDROLYZED RICE PROTEIN, SODIUM BENZOATE, SODIUM PHYTATE, 1,2-HEXANEDIOL, PENTYLENE GLYCOL, CAPRYLYL GLYCOL

Included in these kits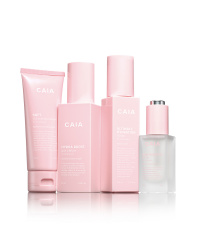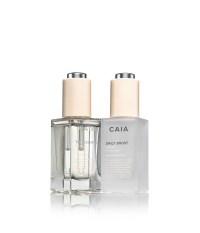 Recommended products